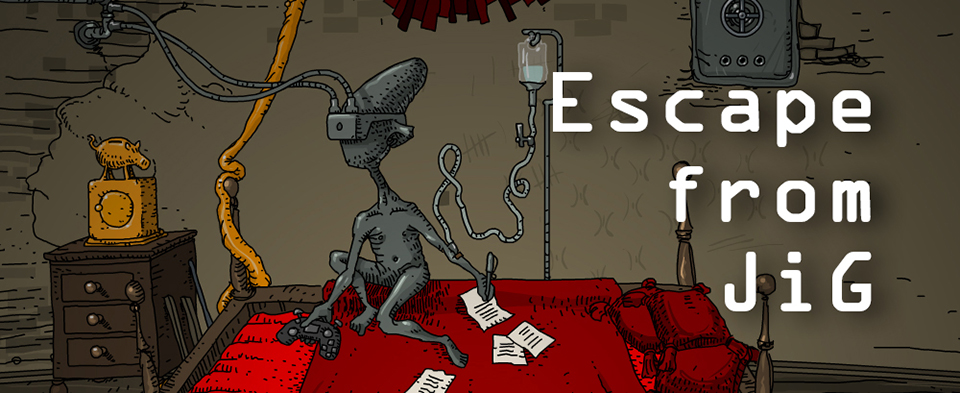 Escape from JiG
A downloadable game for Windows
It's a room escape point and click puzzle game.
In essence, your main goal is to get out of a weird room filled with old arcade machines, strange computers, and what appears to be some kind of alien hooked to a virtual reality headset. To do that, you must gather useful objects and use them in ingenious ways.
Although the graphics may look simple and in 2D, the artwork is great and you can tell that the artist took his time coming up with it. The strange machinery and the nice choice of colors create unique atmosphere, although the soundtrack contributes a lot to the feeling as well.

[excerpts from review by Alexandru Dulcianu]
[This game was created in 2014 and sponsored by JayisGames.com]
Install instructions
No installation needed, it's a standalone game. Just download and unpack it.