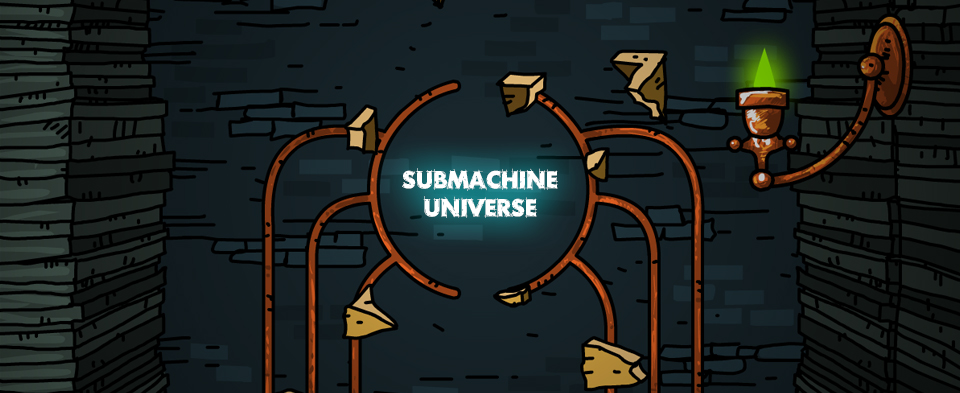 Submachine Universe
A downloadable game for Windows
[Version 4.5.4] [Final Flash Build] [release date: December 20th, 2017]

Submachine Universe is probably the first ever MSO (massively singleplayer online) created in 2010, extended ever since. You can freely travel between different locations, read theories about Submachine and observe how things work inside this network. There are locations that you might recognize from previous games, there's a lot of new yet undiscovered content, there are even locations that you think you know, but they're somehow different. Surely worth a look. The best part - it's an open project, which means I can add more locations later on and it will all work together smoothly. So, tinfoil hats on and start exploring if you dare, because there are some dark places inside.

[meanwhile, seven years later...]
In January of 2017 this project stopped being "free online" and morphed into "free downloadable", and here we are.
Please keep the file structure exactly as it is after unpacking. The main game file (subnet.exe / subnet.app / subnet.swf) needs the "sub_loc" folder along side it in order to work properly. Otherwise you'll just get a black screen after hitting the play button as the game won't be able to load any location ("sub_loc" folder contains all locations of this project).
If you downloaded a new version and want to use your save file from previous version, you have to keep the game in the exact same folder on your hard drive as the previous one. I know, it's kind of strange, but hey, there's flash for you.
For this new, December 2017 update: I STRONGLY suggest starting a new game, since there are extensive changes to animations all over the place, which might mess up your previous save (some doors can be half-opened and inaccesible).
If you feel like it, maybe consider supporting it on Patreon.

https://www.patreon.com/mateus...
Please also notice that this is work in progress.
It doesn't mean that it's unfinished, bugged, or pre-alpha. On the contrary.
It only means that it's expandable, and new content is being added regularly since June of 2010.
That means new locations, new puzzles, new storylines might appear in the future.
Check back from time to time to see if there's perhaps new version of this Universe for you to discover.
Submachine Universe is a companion exploration project tied to the Submachine series of point and click games.
http://www.mateuszskutnik.com/..
[IMPORTANT]
Before comment: please make sure you don't spoil any locations to other players. Don't post location numbers, ok? Thanks!
Download
Click download now to get access to the following files:
Submachine Universe for PC (.exe)
85 MB